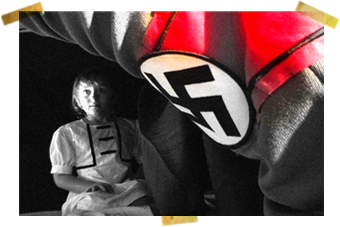 How did she survive?


Acclaimed Documentary!
You will be amazed by this little girl's powerful story of survival

9 out of 10 children perished in the Holocaust

How did this 4 year old girl come face to face with the enemy and live to tell?

Meet the girl who beat the odds in the film "Hiding Halina"
Critics agree! "Hiding Halina" is not your typical Holocaust movie. Don't waste time with Hollywood's version of what happened. Experience it through the innocent eyes and vivid memory of a 4 year old girl. You'll want to share Halina's moving story with family, friends and even your favorite barista!
"Hiding Halina" is a touching, wonderful film…extremely well done–artistic, truthful to history and most compassionate." Dr. Miriam Klein Kassenoff, University of Miami, Director, Holocaust Studies Institute
"The film takes you inside the mind and heart of a survivor in a way most documentaries do not." Ann L. Saltzman, Ph.D., Drew University, Center for Holocaust/Genocide Study

"Life After the War" Documentary

You'll be begging to know what happened to Halina after she was liberated. Find out!

"The Auschwitz Experience" Film

Halina returns to Auschwitz for the first time since the War. What she discovers will surprise you.

Limited Edition Art Print

Receive a collectible art print from the movie. This is a replication of original art featured in the film. (Currently unavailable)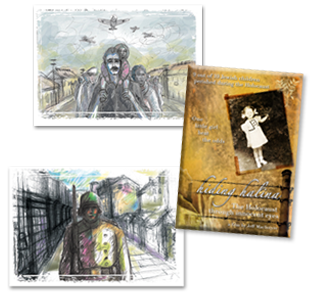 If you enjoyed 'Schindler's List' and 'The Diary of Anne Frank' – You'll definitely want to add "Hiding Halina" to your video library.
Only $19.95 plus S&H.
Halina will take you on an unforgettable journey of hope and survival. Your purchase helps support the telling of wonderful stories, like Halina's, through independent filmmaking. Own "Hiding Halina" today!