9 out of 10 Jewish Children perished during the Holocaust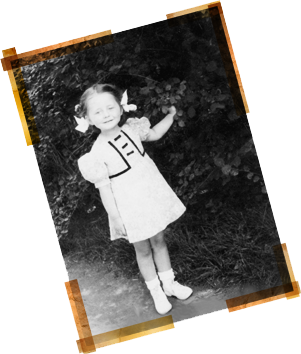 How one little girl
beat the odds.
Hiding Halina
A Documentary
by Emmy Winning Producer Jeff MacIntyre
"Hiding Halina" is a touching, wonderful documentary film…
extremely well done–artistic, truthful to history
and most compassionate.
The film takes you inside the mind and heart of a survivor in a way most documentaries do not. As someone who teaches Psychology of Holocaust and Genocide, I very much appreciate this inside view and will use the film in my class.